Mohit Sharma
04 October 2020

❤ 2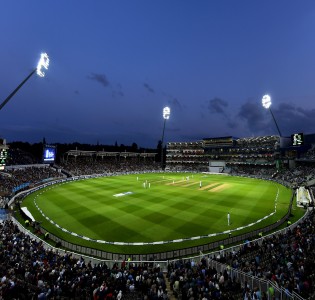 Indian Cricketer Mohit Sharma was born on 18 September 1988. He initially played for Haryana and then became a prominent cricketer in the Indian team. His specialty is his "fast bowling". He uses his right hand for bowling.
He made himself expert while training under the supervision of coach Ian Pont. Mohit Sharma was remarkable in the Ranji Trophy where he took 37 wickets from a total of seven games at 24 average.
He made his entry in the International Indian Cricket team in 4th ODI which was played against Zimbabwe. Sharma cast a spell through his bowling in the game and took a wicket in the fourth over which was of a very competitive opening batsman for India, called Sikandar Raza. He was the second Indian who got the title of "Man of the Match" in his first international game.
Sharma started his T20 career while playing in the 2014 ICC World Twenty20.
http://www.espncricinfo.com/india/content/player/537119.html